Bostwick Construction and Millwork has been serving Southern Oregon since 1962. It began with cabinetmaker Everett Bostwick. He and Jimmie Fae Bostwick's work ethic, integrity and tireless push for high quality established their excellent reputation in the high-end custom home market. Everett's workmanship and dependability was recognized and rewarded as "Builder of the Year for Jackson County," and served five terms as president of the Oregon Home Builders Association.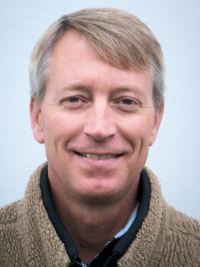 Everett's son Matt Bostwick started in the cabinet shop at age twelve, working summers through high-school and college. After completing his degree in Business and Finance, Matt decided to carry on the family tradition. In 1994, Everett retired and Matt became President and Owner of Bostwick Construction and Millwork. For the last two decades, Matt has brought the same level of integrity, service and quality to the construction business.
Matt has established his own reputation as an expert in the field of building and design, while patiently serving his clients with complete dedication. Matt and his team of highly skilled craftsman focus on their clients wishes, making them a reality in the most efficient and cost effective way possible. At Bostwick Construction and Millwork, our clients come first no matter what. With nearly half a century in the business, we know every step of the process and have the experience, competence and commitment to making our clients dreams come true.