In the cabinet and millwork shop at Bostwick Construction, we are a one stop shop. We are happy to design, build and install anything from the smallest bathroom vanity to refitting an antique window, milling reclaimed beams or even custom made original furniture.
Bostwick Construction and Millwork can serve you. We procure and work with many types of wood from recycled lumber to exotic hardwoods and back again to eco-friendly products, like paper stone. Our shop staff, headed by foreman Matt Van Sickle, is highly skilled, with years of experience yet youthful enthusiasm and drive, always pushing for perfection in the details and service.
Come see our model kitchen and discuss your ideas.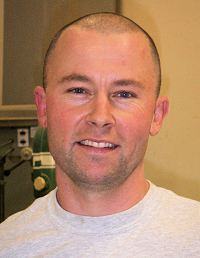 Testimonials
"Thank you, thank you, thank you for transforming our work space into a beautiful and more functional environment."
"I truly want you to know how grateful we are for all that you have done and how thrilled we are with the house."
"We admire your appraisal of the job and your honest suggestions. Your calm demeanor helps all concerned…you have more than earned our trust."
"The end product is beyond our expectations. The workmanship, detail and design is perfect."
"It has been a long project, both because of its size and complexity, but also because of the complexity for you having a client so far away…(client lived in India during the project)…We appreciate your patience and professionalism… a great comfort knowing you were always on top of things."
"Just a note let you know how much we appreciate the remodel work did for us last fall. Matt's courtesy and attention to detail made a huge difference."
"It has been a pleasure to work with you. I would recommend Bostwick Construction very highly for any construction or remodeling project."
"I want to thank you for taking care of this. I don't know what I would do with out you. Thanks again!"
"Thank you so much, the process was almost painless and the finished result is beautiful and well done."